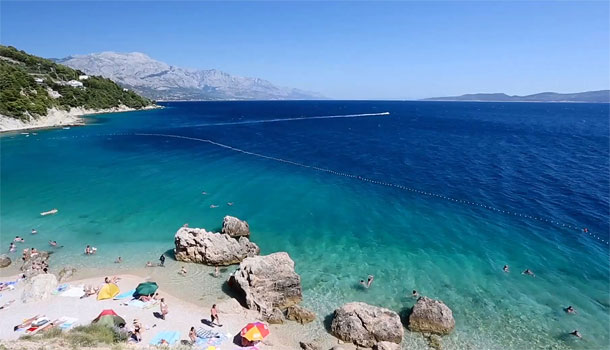 'Lands of Two Seasons'
Thursday 18 April 2013
Great weather, abundant harvests and some of the world's most cosmopolitan cities are all found within what are known as Mediterranean-climate ecosystems.
But the landscapes that made Rome, Perth, San Francisco and Cape Town possible also house some of the planet's most endangered ecosystems. Their tremendous biological diversity, second only to that of tropical rainforests, faces common threats such as invasive species and intensive development.
With "Lands of Two Seasons: The World's Mediterranean-Climate Ecosystems," the UC Natural Reserve System and UCTV recently launched a five-part video series about these regions. The introductory program offers an overview of the world's Mediterranean-climate zones, which include much of California. The first episode highlights their unusual weather patterns, unique characteristics and shared problems. Subsequent programs about geology, ocean and atmospheric forces and biological diversity explore in detail why these environments are so alluring.
The series has already been espoused as a teaching tool around the world. Faculty from UC Irvine to the University of Stellenbosch, South Africa, plan to use the programs in their courses.
The programs are an initiative of the International Cooperative for the Management of Mediterranean-Climate Ecosystems (INCOMME), a consortium of organizations dedicated to preserving the biological diversity of Mediterranean-climate regions. The NRS is a founding member of INCOMME. Other INCOMME partners include the International Union for the Conservation of Nature (IUCN), the world's oldest and largest global environmental organization, and IUCN's Mediterranean-Type Ecosystem Thematic Group (MTEG). Led by the NRS, MTEG is made up of scientists and experts from 21 countries interested in the sustainable management of the world's five Mediterranean-climate regions.