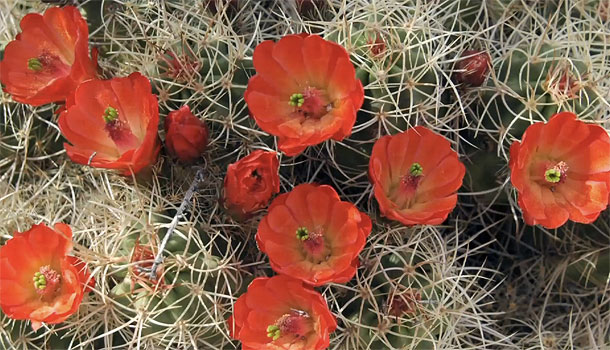 A tale of two UC natural reserves
Thursday 15 November 2012
The James San Jacinto Mountains Reserve and the Sweeney Granite Mountains Reserve in the Mojave Desert are outdoor labs for students and scientists.
Southern California may be best known for its broad beaches, big movie industry and the even bigger sprawl of Los Angeles. But there are more charms to the Southland than this average list of tourist venues.
Despite many manmade changes, it remains a region of startling environmental extremes. Mountaintops are buried beneath heavy snows in winter, while eastern deserts bloom in the face of little water.
The UC Natural Reserve System preserves many examples of Southern California's original landscapes. A network of 38 sites protected for research, education and public service, the NRS includes more than 750,000 acres of wildlands across the state.
Located within a few hours of one another, two of the system's Inland Empire reserves couldn't be more different. The James San Jacinto Mountains Reserve features a few cabins and classrooms shaded by towering forests of Ponderosa pine, in a lush landscape cut by a rushing stream.
The laboratories and extensive lodging facilities of the Sweeney Granite Mountains Reserve are located in the Mojave Desert, an area populated by barrel and cholla cacti and rich in snakes, desert toads and tortoises.
Both serve scientists seeking a place to conduct their long-term field research, and classes that visit to see their textbook lessons come to life.
Take a tour of both sites in the above video: "A Tale of Two Reserves."